eBooks That May Interest You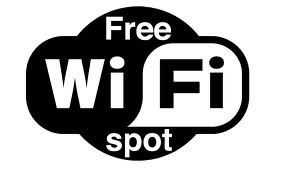 Free Wifi?  You may have noticed that most mamak restaurants in town may have this logo to attract customers. This is a good sign as they indirectly have helped the government to promote more IT knowledgeable new generation but there is an ugly side of certain restaurant operators. This is what I have found out recently…….
For the 1st time I went in their shop, they are willing to let me used the free Wifi. They have no problem giving me the password as well. Very encouraging and I thought… why not I come back again the next time. I ordered some foods and drink and then sat there online for hours.
The sad thing is when they see you too often at the restaurant, the person in charge sometime purposely switch off their Wifi connection as they seem not liking people sat there for long time using their free Wifi. Sometime you may wonder why they put up the Free Wifi if they did not like people to use it.
I remembered I saw somewhere (but have forgotten where) they even put a notice near each wall sockets. "If you use this socket, you will be charge RM2 per hour!"  My goodness, they have gone this far? How much the electricity cost for using it on computer if compare with their swirling ceiling fans? Either they don't know mathematics or they are too greedy. They want more from their customers instead of giving.
I remembered back then when the time flour price increased by 20 to 30 cents per kilo, their Roti Canai or whatever things made by flour also increased by the same amount (not by kilo but by pieces…) To made thing worse, then it followed by the increased of sugar prices by kilo and their drinks also increased by 20 to 30 cents when in fact only a few tea spoon of sugar needed to be put on the drinks.
Even for the drinks you told them "kurang manis" (less sugar) they also charged you some increase of 10 cents! Can you imagine that? If you know how to calculate, you may have knew how many pieces of Roti Canai they can made by the 1 kilo of flour and how much beverages they can serve by the 1 kilo of sugar and how much they have earned!
For this reason, I still preferred to go to these places when there is a need for me to use the free wifi. My 1st choice is McDonald's, then followed by OldTown White Coffee and Starbucks.