eBooks That May Interest You

[Hyundai Anti-Oxidant Water] I have received an invitation SMS invitation from MSP to attend the launching of Hyundai Olympic Project (HOP) at Federal Hotel today. The event will start on 7PM. Here is the SMS
"08/08/2008 FRI, 7:00PM Special Limited Launch HYUNDAI OLYMPIC PROJECT (HOP), Federal Hotel, KL. Invite your friends and business partners join first and only one in the new market Millionaire Business Plan Launch, 7:00PM – 7:45PM. Tea break serve."
6:30pm go to Federal Hotel to attend the launch. Caught in a terrible jammed from Jalan Yap Kwan Seng to Bukit Bintang. Reached Low Yat Plaza at 7.45pm. Straight go to Federal Hotel and the event board stated that it was held at Skyroom, 15th Floor.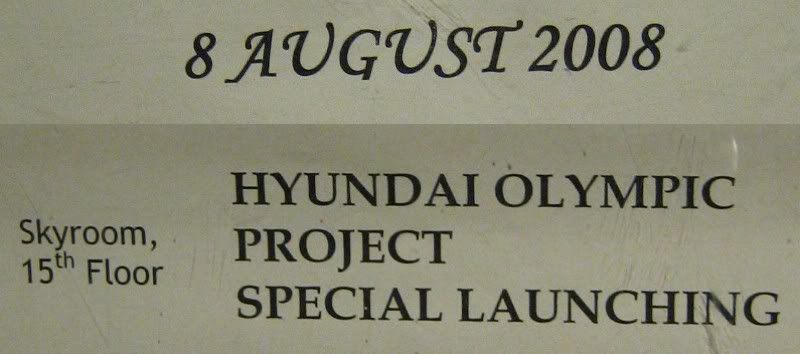 First I thought it may have been started but luckily not. As there was some foods served,  I decided to have some pieces of cakes to eat and drank a cup of tea. Finally the event started on 8pm.
These are the night view of Kuala Lumpur city through the glass window of Skyroom, Federal Hotel
At the end, I left around 10.40PM and have supper at Jalan Genting Kelang,  Ayam Cendawan + Durian Juice.