eBooks That May Interest You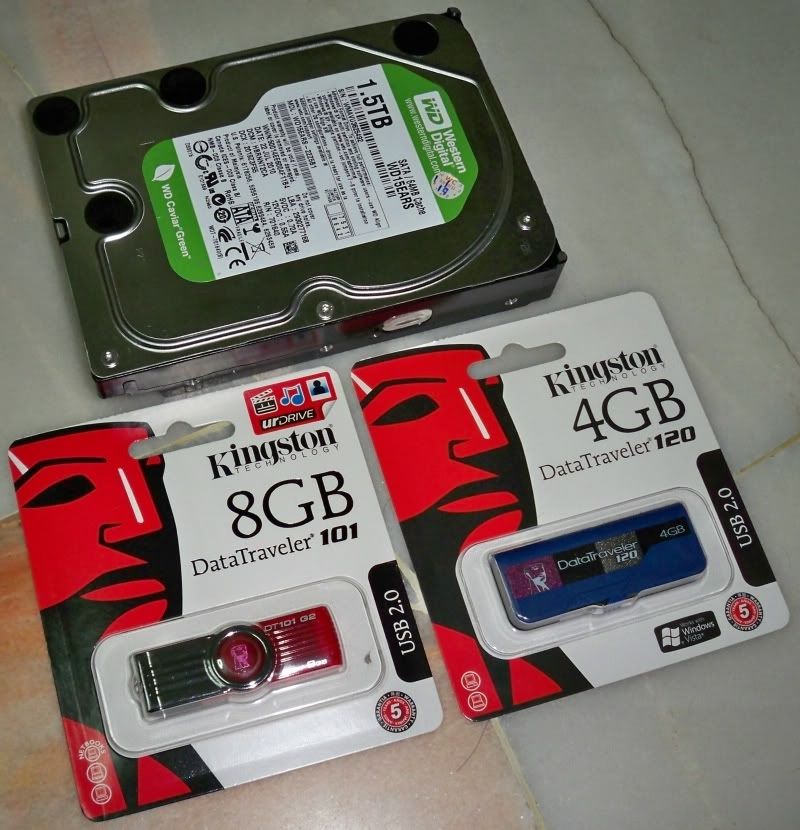 I was out of storage gadget to store recovered files from the recovering software. Around 3:30PM I was at Wangsa Walk, Wangsa Maju to look for additional storage devices. I asked for the largest drive available. It is 2.5 TB and cost near to RM 700. The 1.5 TB cost me RM 310. I also have chosen 2 Thumb Drives. All 3 items cost me total of RM 397. If not mistaken, for the same amount, 2 year back I just managed to buy a 500+ GB hard drive but today I can get  a 1.5 TB drive (plus 2 Thumb Drives)?  That really a good bargain!
The TB word on the Hard Drive stands for Terabytes. It is the number that comes after Gigabyte. Gigabyte equals billions. So terabyte is the number greater than billions. With such huge capacity drive to store data, I wonder what will happen if the drive crashed? Can I really depend on the hard drive to store importance data? I don't know about it. But I can imagine, if it goes dead one day…. someone out there (the unlucky one) …. it can be you or me…..
will definitely lost huge amount of data.