eBooks That May Interest You

After the 1 Day Out at Central Park events, I walked back to 1 Utama Mall and have noticed that there is a Secret Garden at the rooftop.
This poster was put on displayed near the lift to the rooftop. It has stated that The Secret Garden of 1 Utama is South East Asia's largest rooftop garden with over 500 species of rare tropical & temperate plants.
FREE ADMISSION from 10:00 AM – 7:00PM (Weekends Only)
I believed that many people may have not aware this. Some not even bother as they are here to do shopping or just window shopping.
They have no time for these stupid leafs and flowers. If I am not mistaken, it may only attracted people who love gardening or being nature photographers.
I am not a person who love gardening nor did I is a nature photographer. I am just curious to know about it and just want to see what is in there and also have the intention to really tested out the Canon camera.
Hopefully I can learn to capture nature pictures.
All the following pictures was captured by the Canon EOS 1000D SLR Camera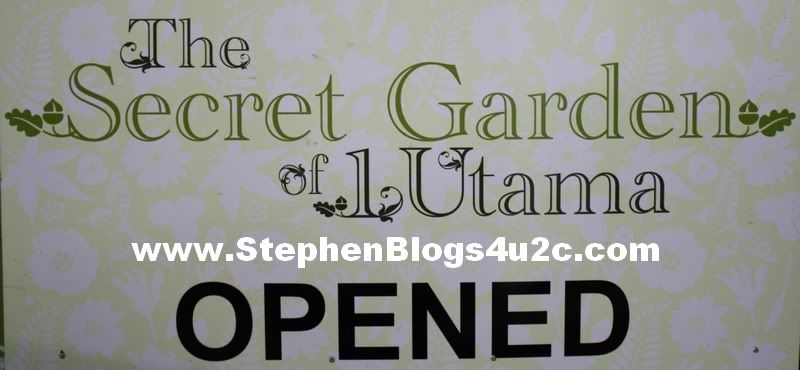 I left The Secret Garden around 3:10PM