eBooks That May Interest You

After bath, I online for a while to check out the map google for the exact location of SOHO KL. Quickly I have a simple sketch of the map so that it will serve as a guide for me when on the road. Then I got ready to go to the Facebook Party. Based on the map I have drawn, I drove to Mont Kiara. It seem quite easy to find. First I thought it is difficult.
I reached there around 9:00PM and parked my car in the car park.
Finally I am here at the SOHO KL for the first time! The place that have made many people talked about it recently. Have heard it many times during the "Switch To Digi Events" Well… when  I finally here… to me it is nothing really to shout about. Just another high class shopping mall with many clubbing bars & restaurants. I don't seem to be very excited about it. Maybe because I am not "kaki clubbing" so I don't feel this is really exciting places…. like many have talked about.
The Facebook party was held on the corridor of SOHO KL. Very small place. Yeah! The first Facebook party in Malaysia and the first time I joined.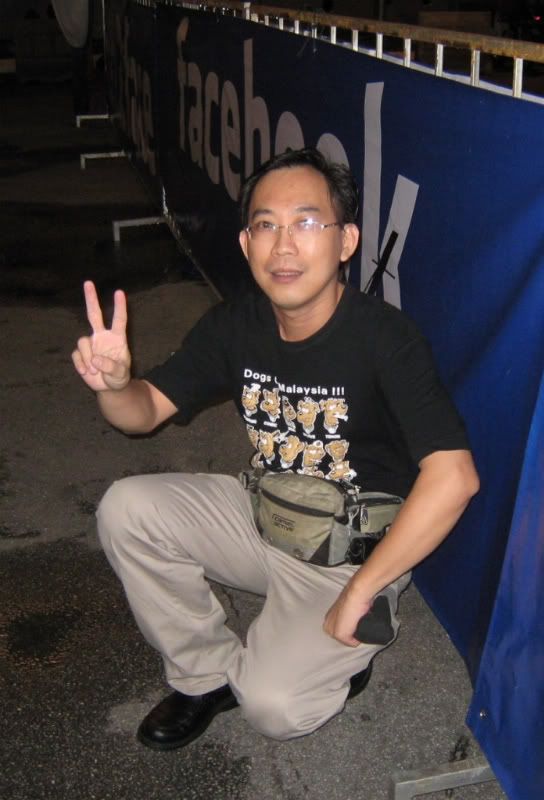 I walked around to get some pictures. Not many people there yet. It seem like lack of promotion. Many of my friends also not aware of it. No like exactly what the organiser shouting about.
face2face"
"There is nothing better than the original"
Malaysia – Singapore – Indonesia – Thailand – Australia – NZ
Now you have the oppurtunity to invite your FACEBOOK friends that you have never met FACE2FACE to exclusive parties.
face2face offers exclusive venues, interactive games and activities, sponsored liquor and world class acts.
Malaysia's first Party will be held at SOHO KL, Kuala Lumpur.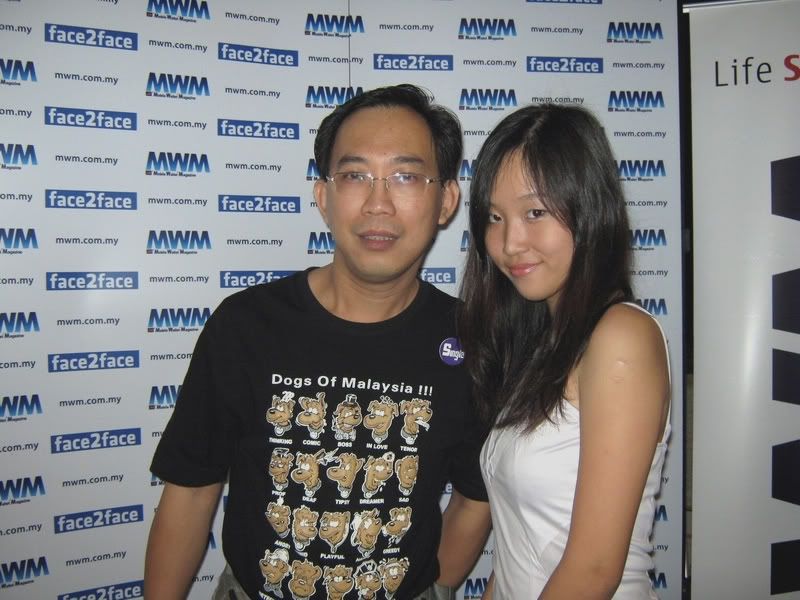 Taken picture with one of the MWM booth's model. Is she one of my facebook friend? Look familiar. Hmm… ? Is she is the one? If she is…. I did not realise it until I checked my facebook friends. So many friends cannot remember
While busy taking picture, I saw a lady look quite familiar. Oh yes! She is one of my Friendster friend, Camelia. Since the party is quite boring we left around 10:30PM. We sat by the roadside in front of SOHO and we chat for about 1/2 hour before I send her back. Later we have supper at a mamak restaurant near her home. We chat until 12:50AM
A bit of her profile:
Camelia organised over 90 gatherings since 2006. Purpose of Gathering – make new friends, expand your friends networking, do networking… promote your company, increase your sales… make $$$… help to meet new clients… More friends, more merrier…… oh, we can make money together through connections, we can build networks…. share concepts and ideas…. we also meet new friends.
We talk investment overseas…
We talk mother's experiences
We talk opportunities business online
We talk sponsorships
We talk licensing
We talk about government projects…. which…
We talk about jobs vacancy and recuritment
We talk MLM businesses
We talk creative ideas….
We talk about jobs…
We talk about politics
We talk about elections…. and money
We talk about oversea investment
For those who are interested to attend her gathering, click on her photo and read on the bulletin board posting for latest update. All gathering is free entry. You pay for your own meal & drink and don't forget to bring your business / calling cards.