eBooks That May Interest You

In remembrance of loved ones, we live on in contentment and joy… as they have wished. We gather like a flock of birds returning to shore…. as we celebrate Qing Ming every year. Honouring and Appreciating them, conveying Peace to their Blessed Souls.
"Qing Ming" for this year falls on Tuesday, 5 April 2011. To avoid congestion, family members are advised to perform prayers to their loved ones anytime from 26 March to 15 April 2011. Nilai Memorial Park will be open from 8:30AM to 5:30PM daily during this festival. Praying material such as joss-sticks, candle, paper boxes, flowers and fruits will be sold on weekends only at the Service Hall below the Xiao En Temple.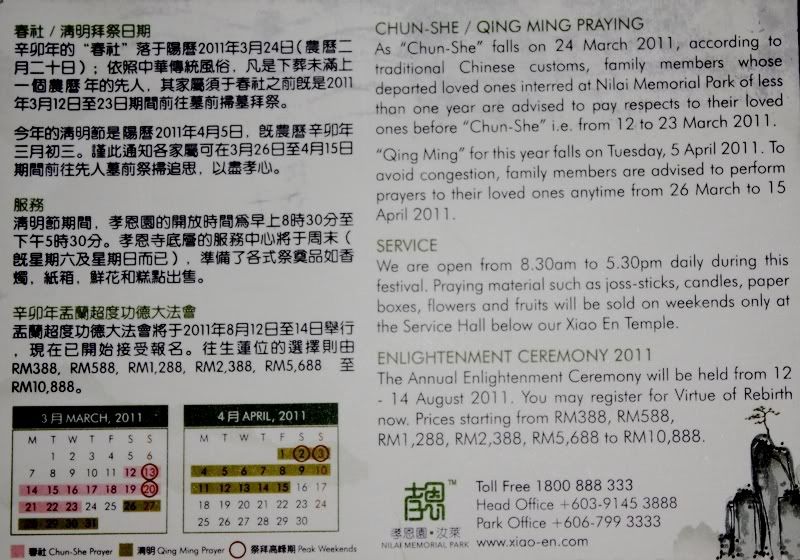 I traveled to Nilai Memorial Park for Qing Ming at 2:00PM. I stopped by the Nilai Rest area for a drink and continue the journey to the park. Prayed for Tua Pek Kong (大伯公) and Na-du-gong (拿督公) at Xiao En Temple. Later prayed for my late father. Went back home around 4:30PM