eBooks That May Interest You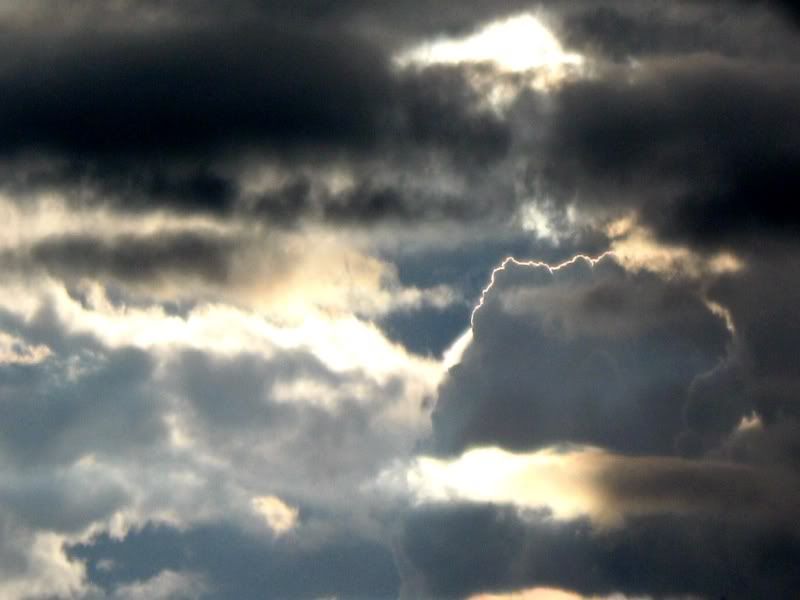 While waiting for my car to be washed, I looked up the sky and since have nothing to do, I captured this images with my digital camera. Nothing special, it just that I liked the lining on top of the grey cloud. As you can see at the sky. It going to be rain soon. Looking at these pictures made me want to write a poem. Actually I am quite good at it!
Ahem..! Ok… let see…
The clouds
The colour of the sky is blue without you
Hot sun, shone hours on water,
Enough to create your present on the blue sky,
You adding white all over, pure, fluffy, floating freely,
You created enormous sight during sunset,
What a beauty!
When you are thin, blowing wind made you disappeared,
When you are thick, you looked like pieces of floating cottons,
How I wish I can stand on you,
Flying freely like the Goddess from Heaven.
People under the hot sun love you,
When once a while you are up to your naughty act,
You have the ability to cover up the mighty sun,
But you made human nervous when you changed to grey,
"It going to rain again!" you heard their voices.
You scared people out their nerves when you getting darker, greyer
At that moment, people notice lighting flashing all over,
Thunder roared continuously, followed by strong wind blowing all over,
In their mind, "The storm is coming!"
You made a clear images for human,
That they better run, better find protection,
As the nasty wind that blows all direction,
Twisted and spinning you to ground!
"Here come the tornado!"
P/S I am seeking for any publication or poetry publisher who will willing to pay me to create a poem. You can give me a topic and I will try my best to create one. Please tell where do I send the poem and how do I get paid.