Sunday, 24 January, 2010
Sunday, 2 August, 2009
While having dinner at a Mamak restaurant over here in Taman Melawati on 31st July, 2009 I have spotted this article at the Starmetro Newspaper, I have decided to snap it down.
Measuring 1.987m, and weighing 1,557kg, the tankard, certified as the world's largest by the Guinness World Records.
Today is Sunday, I am in KL (Kuala Lumpur) and quite free. I have decided to go over Pavilion to take a look at this giant tankard. I parked my car at KLCC, (Petronas Twin Towers) around 1.30PM. I walked toward the KLCC (Kuala Lumpur Convention Centre) and there are many people heading toward the same direction as today is the last day of PC Fair 2009. As soon I reached KLCC, I did not follow the crowd to PC Fair but I crossed the road and headed to Wisma Cosway. I used the flyover bridge to Pavilion and have these pictures taken.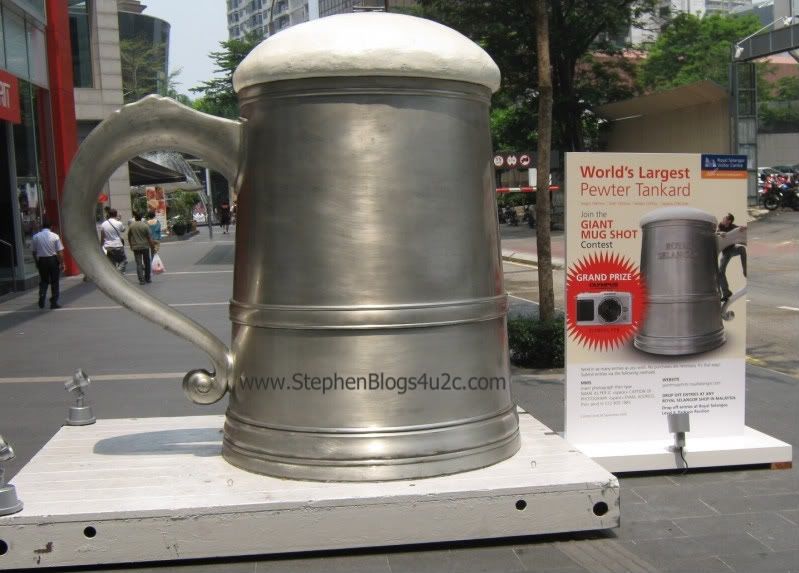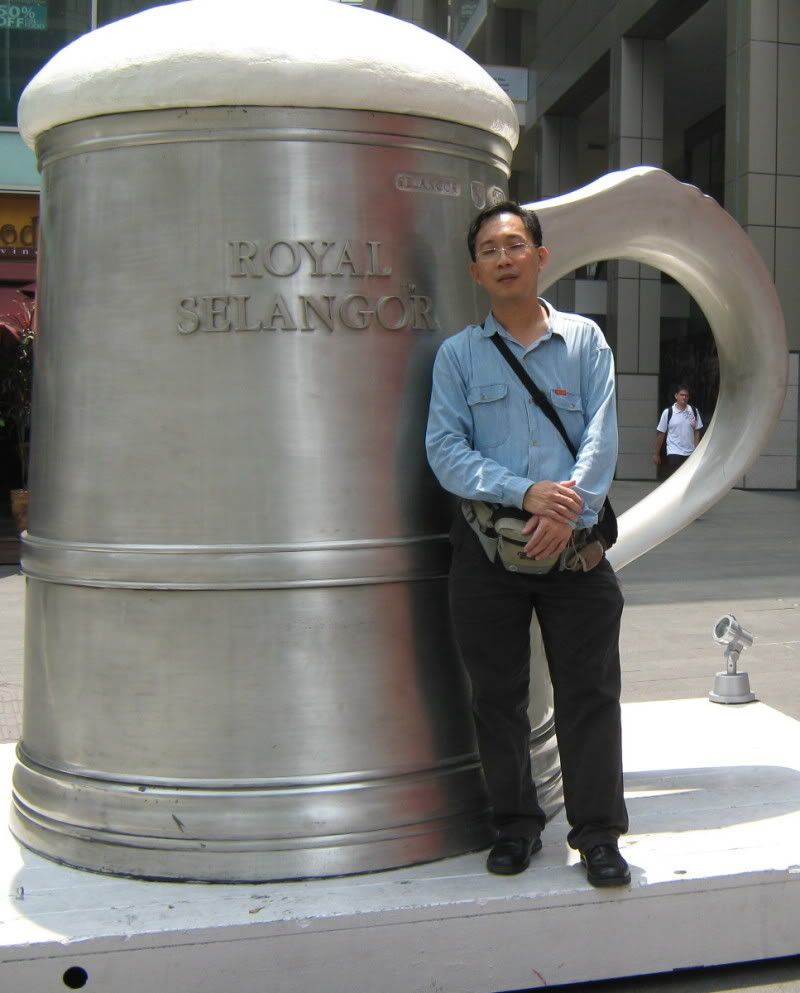 Tired walking from KLCC to Pavilion? Since the pewter tankard so big, no harm to 'borrow' it body to have a short nap. Right?
Waha Ha Ha! Well, infact this picture was taken by the security guard as I couldn't find anyone to hold the camera for me. You can't blame him as he never ask me to get ready and he just snapped like that.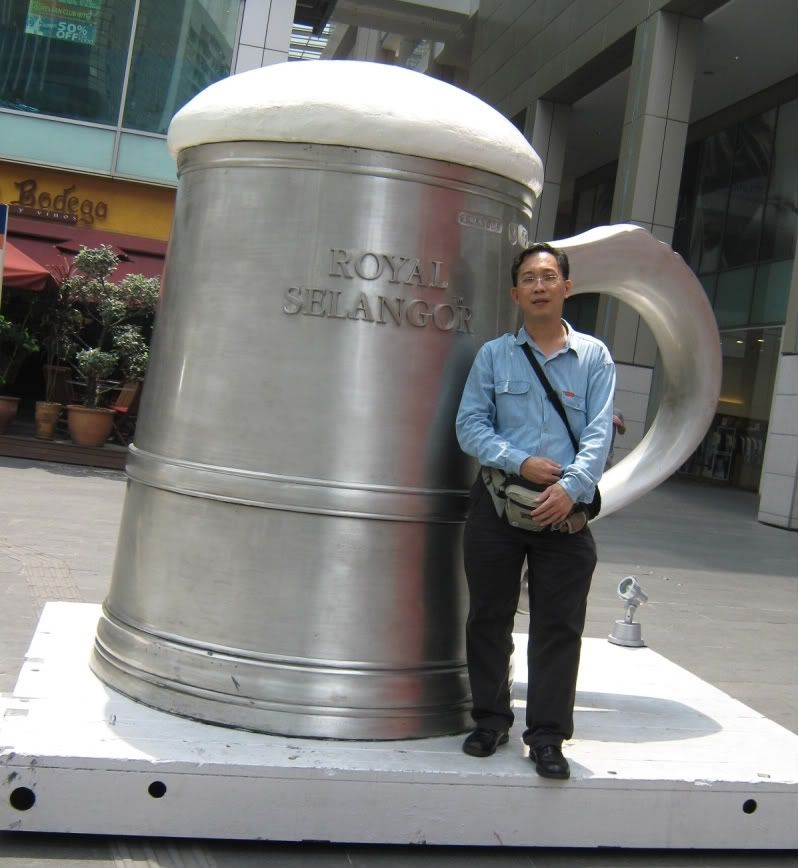 Feeling fresh after the 'short nap'? Here is another picture taken by him 'just after wake up' Ha! Ha! Anyway, I like to thank him for taken me these pictures or else you will not see me beside the world largest pewter tankard.
After taken these pictures, I walked back to KLCC for the PC Fair 2009. Just wondering what special about this event this year. While at the bridge this words caught my attention. Feeling energitic and alive that moment, I said to myself, "Why not?" I gave it a shot.