eBooks That May Interest You

How to eat healthy?
The most important thing to start your day is with good breakfast, eat healthy lunches and healthy dinners. There is a quotes "Eat breakfast like a king, lunch like a prince, and dinner like a pauper. ~ Adelle Davis (1904 – 1974)"
What is good breakfast? Breakfast recipes like McDonald's breakfast is not really breakfast healthy. Neither most common Malaysian's breakfast foods like Nasi Lemak, Roti Canai, Mee (Mihun, Koay Teow) goreng (fried), road side burger, bread, or Ba Kut Teh. It is either too much oil, fried foods or high carbohydrate contents. Does everyone need all these early morning? Nope! I guessed not but most of us don't know about it.
What we really need are proper foods that can give us enough vitamins and minerals.
Healthy Breakfast Health Food
Healthy meals, healthy diet, breakfast suggestions – eggs (boil or half boil) vegetables, fruits, fresh milk, cereal and oat are ideas for breakfast and much more healthy recipes in our breakfast menu.
Whatever cook in fresh soups (not too salty or too sweet) are much more better than any fried foods is consider healthy eating. Though these breakfast ideas are not the healthiest breakfast (still lack of certain other nutrition) it is much better than we simply eating too much high carbohydrate foods in the early morning.
Though what is not the best for breakfast can be healthy lunch ideas. It is good for brunch ideas as well. (Brunch = Breakfast + lunch)
Eating Healthy Recipes For Breakfast
If you can't prepare or follow food pyramid exactly 100% This healthy recipes is the healthiest breakfast you can have to start your day. I can say this is the best breakfast I can ever find. Why not? It contain more than 44+ vitamins and minerals and can be prepared in less than 15 minutes. This breakfast recipe contain lowest calories for breakfast if to compare with McDonald's calories. It is estimated around RM8 – RM12 (This depend on the type of fruits used) With the same amount you spent on fast food restaurant, can McDonald's nutrition give you these?
This nutrition food not only suitable for adult, it is nutrition for kids as well. All you need to prepare it is a blender plus additional organic food supplements (vitamin & minerals) that will be added together to be blended as juice. A word of cautious, some food supplements (vitamin & minerals) that you can get from pharmacy ARE NOT SUITABLE to be used to prepare this Nutritional Meal, Nutrition Breakfast.
If you can't get organic food supplements you can always contact me.
Nutrition Data Information Facts
It have Vitamin A, B1, B2, Niacin, Panthothenic Acid, B6, B12, Folic Acid, Inositol, Paba, C, D, E, K, Calcium, Copper, Iodine, Iron, Magnesium, Phosphorus, Zinc, Milk Thistle Extract, Dandelion Root Extract, Tumeric Extract, Accerola Cherry, Lecithin, Concentrate, Citrus Multiflavonoids, Protein with these Essential Amino Acids (Arginine, Lysine, Histidine, Phenylalanine, Tyrosine, Leucine, Isoleucine, Methionine, Valine, Alanine, Glycine, Proline, Glutamic Acid, Serine, Threonine, Aspartic Acid, Tryptophan, Cystine) Biotin, Chloride, Selenium, Molybdenum, Chromium and dietary fibre. (Total 51)
Benefits
Reduce constipation problem
Able to detox away some of the body toxic
Reduce weight for obese people
Increase weight for those under weight
Maintain weight for those on diet
Prevent high cholesterol, high blood pressure or diabetes
Reduce aging process
Great help for those having gastric problem
Healthy mind, healthy body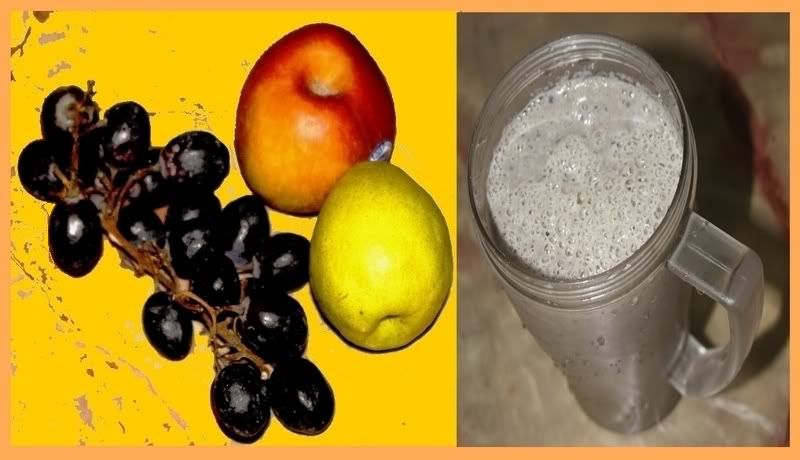 How To Prepared? How Much Food Supplement (Vitamins & Minerals) Needed?
If you want a free demo from me, you can always contact me for arrangement. I will reveal all during the product demonstration.