Tuesday, 31 August, 2010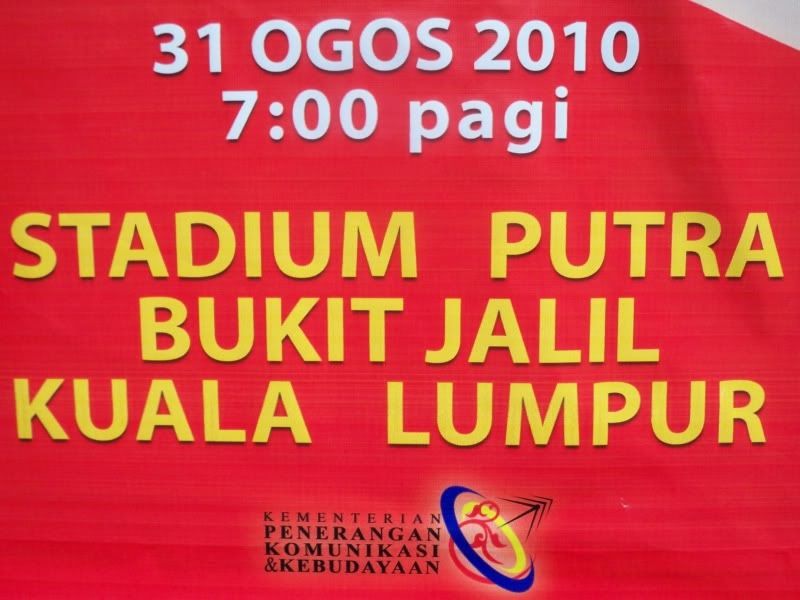 A history will be created this morning in Stadium Putra, Bukit Jalil, Kuala Lumpur. This is because for the first time, this year 53rd National Day Parade (Perarakan Hari Merdeka) will be held in this indoor stadium. This was due to it fall on the same day with fasting month.
I slept around 3.00AM today, woke up at 6:00AM to get myself ready so that I can be part of the history. I have decided to be there to witness it. After breakfast at Restoran Nasi Kandar Deen, Taman Melawati I drove to Stadium Putra, Bukit Jalil through MRR 2.  As today is public holiday, most people still sleeping when I hit the road. I loved the traffic condition this morning. Smooth all the way. No traffic jam, no bumper to bumper que. 
This road used to be heavy traffic jam most the time. I reached there at 7:30AM.
After 43 years of living in Malaysia, this is the first time (at the age of 44+) I attended a National Day Celebration. I attended this event as it have created a history. I also want to create a history for myself. If I did not attend it this year, when will be this moment happening again? [National Day + Fasting Month (Ramadhan)] How many more years before it happen again? Will I still be around that moment?
As I walked to the stadium, I noticed that this car was partly decorated with Jalur Gemilang (The name of Malaysia Flag) Nothing special, as you might have seen it in town or else where. What special and have attracted me is….. it is the only car in the whole open car park with such decoration. That all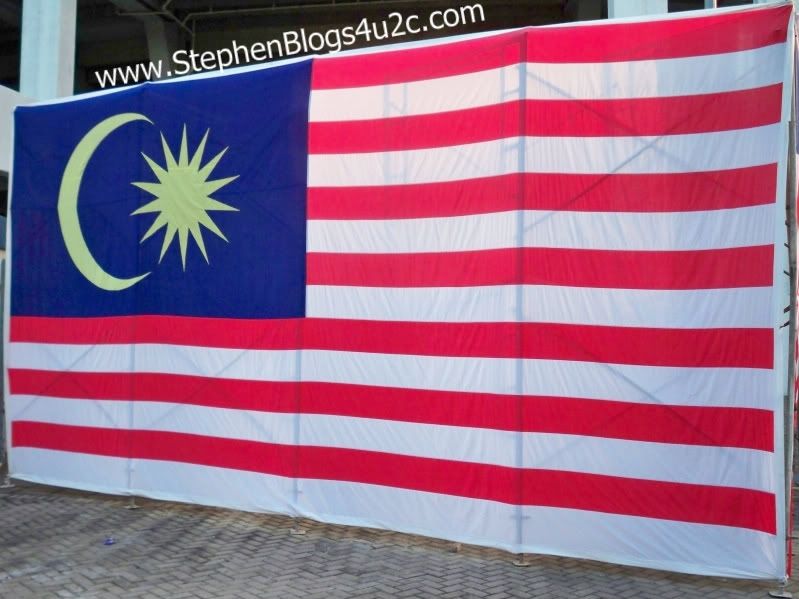 Monday, 31 August, 2009