eBooks That May Interest You

I have arrived at PWTC (Putra World Trade Centre) around 3:00PM and I wondered why I am here at the first place? To go for travel? Nope! Not the main reason. To get some traveling information? Maybe yes! To get some pictures for my blogs? Yes! That another reason. I guessed the main reason to be here is just looked around what is MATTA Fair (Malaysia Association of Tour & Travel Agents Fair) is all about and I also want to hand out my own ads.
At the registration counter, after paying RM3 I was given a pink MATTA Fair bag and a red wrist band to be stick on my hand.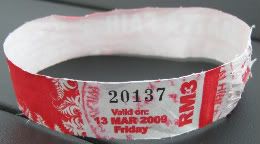 As I walked to level 4 and goes into the exhibitions hall I saw many visitors there. Some are just looked around, some busy grabbing whatever available catalogs and brochures, some have dicussion with the travel agents and some busy registered for the lower rates best travel packages (available only at MATTA Fair) Based on the number of people registered for these packages, I guessed another sector that is doing well during this slown down time is the travel industry.
I loved to travel but I don't want to pay for it. I am looking for a company to sponsor me for the free trip. So far as I knew, there are some industries that will sponsor you a free trip if you achieved their specify target. Among them are insurance, direct selling or Multi-Level Marketing, modeling, beauty pageant etc. Most allow you to travel alone but I knew one that allowed you to bring your other half even if you do it alone. What company is that? If you want to know more you may contact me and I will explain to you in detail how it work.
Ok back to this MATTA Fair 2009, since the organiser given me a bag, if not make full use of it will be a waste. The purpose for the bag to be given is for you to put whatever material you can get at the exhibitions. So as I walked from booth to booth, I just took whatever brochures and catalogs that attracted me and put in the bag. I went there empty handed but returned home with 8 to 9 kgs of materials
All these will be junks for me until I go through it one by one. Some of the information I will put on my blogs when I have free time to do it.
When I finish go through all these then I will have 9 kgs of junks to sell to recycle center.  Ha! Ha! Hmm… Don't know if after I sell, enough for me to buy a roti canai & nescafe tarik or not? Well, no matter what, I do my part to help protecting the earth, right? I do recyling.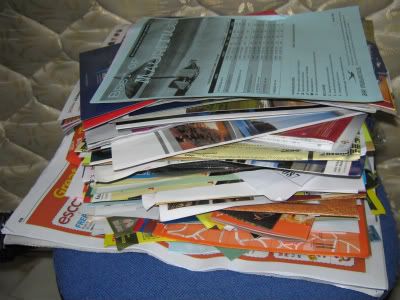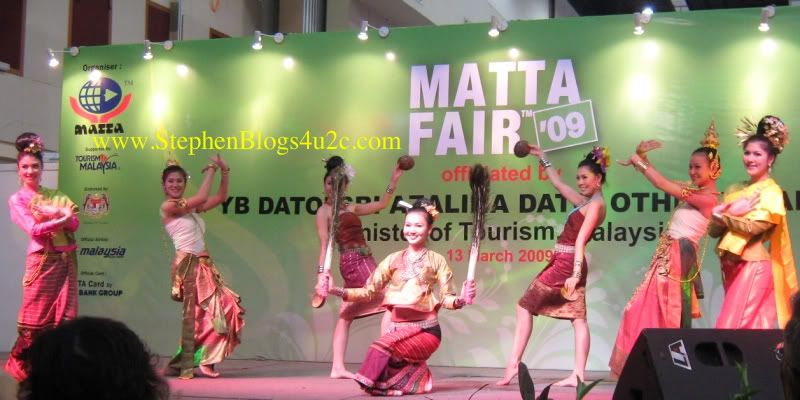 Runner Up Of Miss Tourism Thailand