eBooks That May Interest You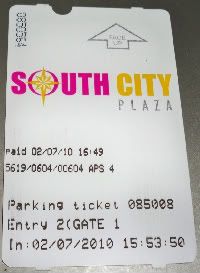 I was at Pacific Century Technology Sdn Bhd, Kuchai Entrepreneur Park to renew my blog domain name, Stephenblogs4u2c.com as it going to expire soon. After the payment to the company, I went to NEP Diamond Marketing Sdn Bhd, Seri Kembangan to claim back the rebate for my Diamond Master Filter.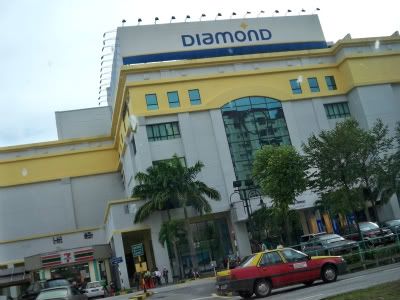 This unit was installed at my home at Seremban 2 as rental unit last 5 years. Since the installments have reached it final payment, I am eligible to get back the rebate as stated in the rental contract.
The Diamond Master Filter was installed outside the house in order to protect my Water Treatment System inside the kitchen. Without this unit, treatment carbon filter will be needed to wash frequently and indirectly the muddy water reduced the lifespan of the filter.
I parked my car at South City Plaza and went for lunch at Restoran Ming Chu. Then I goes to NEP Diamond to file in the rebate form, the staff told me that I will get the payment back next 3 months. So long? Why? This need to ask the NEP Diamond administration staff
While driving pass the NEP Diamond's building, I asked my honey to snap this picture.
Later we goes to Giant, Taman Connaught, Cheras. I made payment for my DIGI bills (Blackberry & Broadband) then we goes to do some shopping.

Giant Hypermarket Taman Connaught, Cheras
My honey captured these sunset pictures when I driving home along Cheras – Petaling Jaya Highway.