eBooks That May Interest You

12:40PM Mr. Wong (PL) have called me to let me know that he will be at Starbuck, Kepong Jusco around 2:00PM. I told him that I will be seeing him there around 2:30PM. I left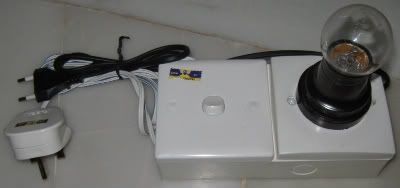 Wangsa Maju to Jusco Kepong at 2:00PM and reached there around 2:25PM. After parked the car at car park. I went down to Starbuck to meet him. The reason I met him is to get the demo gadget from him. I need it for a nutrition demo and this is the gadget I got from him.
7:00PM Rain have started pouring down. Thunder was heard once a while. I am suppose to meet Mr. Tan tonight to present him the Nutrition Breakfast demo. As I prepare to see him, I made a call first just to make sure that he is at home and free now but no answer.
7:39PM I called again, it goes in his mobile answering box. I have been wondering, with such weather condition now, do I really want to go to see him? What if he is not at home? Then I will travel all the way to SEA park, Petaling Jaya for no reason
8:49PM Heavy rain have stopped and now just drizzling. He finally called me back. I asked him if I can go to see him now, he said not free at the moment and have fixed Sunday 2.00PM for next appointment. It is ok with me as I will still at KL (Kuala Lumpur) this week. I will back to Seremban next week.