eBooks That May Interest You

I left my working place at around 5:00PM and headed to a Mamak restaurant to change and then drove to Seri Kembangan to look for Hee Lai Ton Restaurant (喜来登酒家) I am not quite sure where is this restaurant so not purposely I have turned to the side of South City Plaza and I asked a women. She said the restaurant is on the other side. She I need to u-turn back and turned right on the traffic light and turn left then.
So I u-turned back. Damn! That area at South City Plaza so jammed up and I got caught in the traffic jam. I crawled slowly and when reached the traffic light I turned right but then I forgot to turn to the left and I missed the junction! No choice loh! Got to find some place to u-turn back again.
Finally I found that place and reached there at 6:30PM.  As I parked my car on the roadside, it just a  coincidence that Alice and other have arrived too. I called up Richard to check if he has arrived as I don't have the invitation card with me. He said he is on the way and I waited for him at the main entrance. I snapped this picture.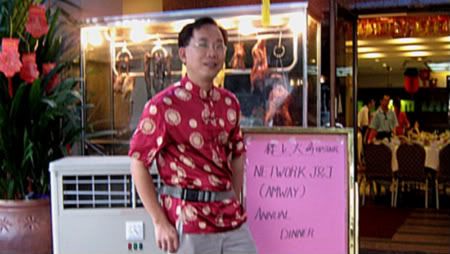 Moment later I saw George and we chat for a while. While waiting for Richard, I asked him to take a picture for me. Then Alice came down to inform us that we don't need the card as it is free sitting. Anyway we still waiting for him. Around 6:50PM Richard & Shannie came with the rest of business associates and we went up the 1st floor of the restaurant.
As we settle down, the next thing for me to do is snapping for nice pictures. Of course as soon as I grabbed the invitation card, I took down the pictures.
xx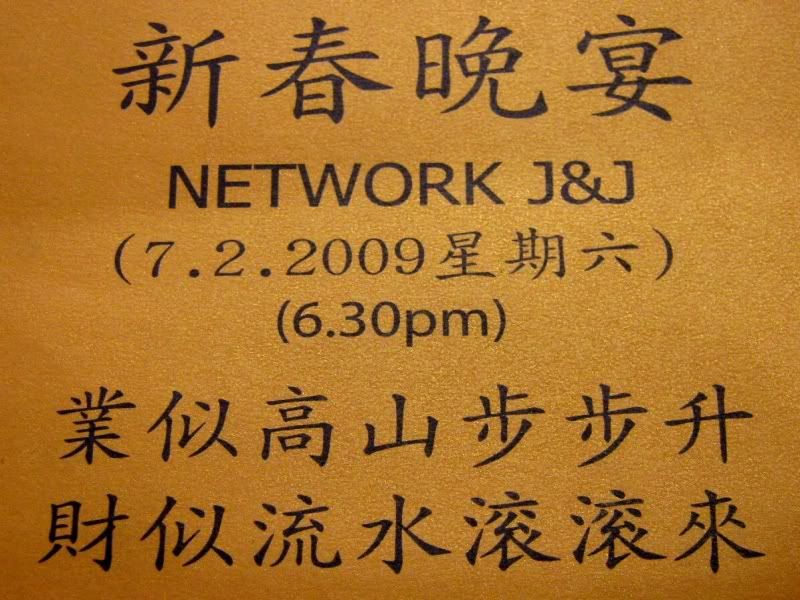 From Left: George Lee, Stephen Hon, Alice Ong (Platinum) Back: Richard Loo (Platinum)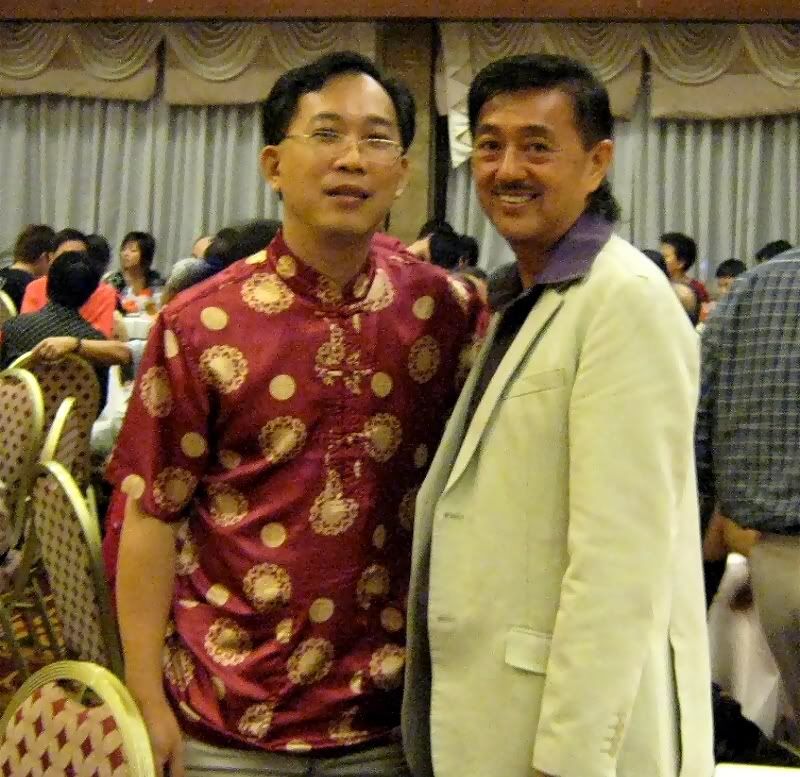 With Malaysia 1st Crown Ambassador, Peter Lee Pang Say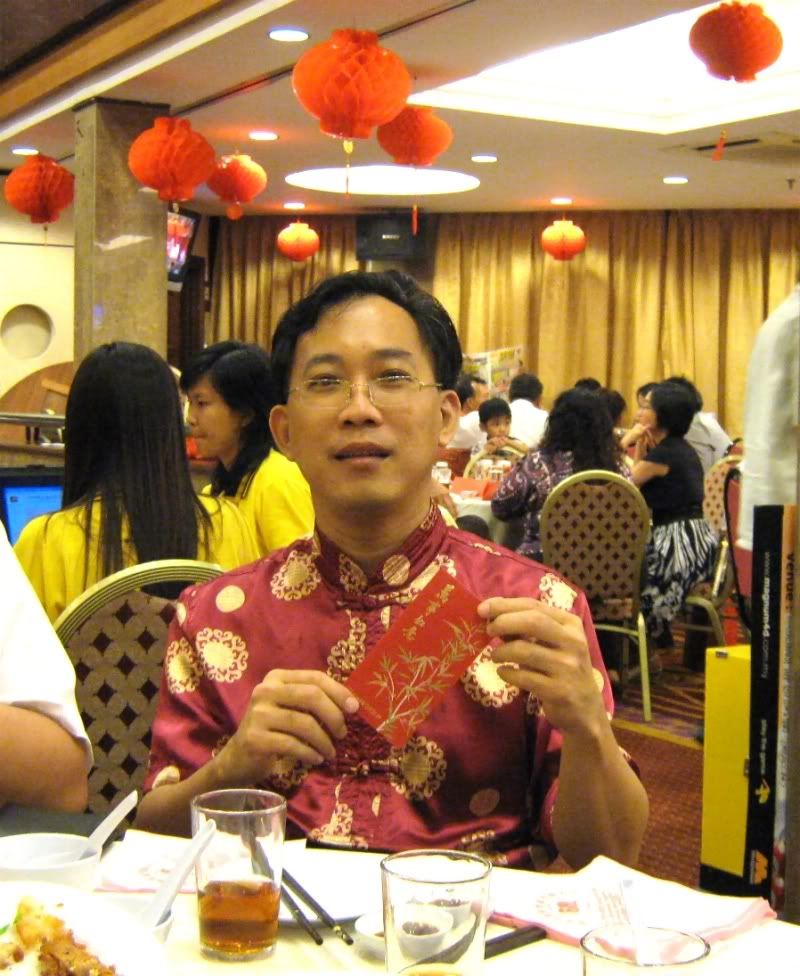 Donating some "Ang Pau" money for charity. With about 1030 IBOs, the organiser able to collect 20K ++ for 5 selected organisations that needed help.