eBooks That May Interest You

I watch the 26th SEA Games football final with full of suspense and finally Harimau Malaya have proofed once again to the fanatic supporters that Garuda never exist. Harimau Malaya team denied the Indonesian Garuda team the gold medal, won 5-4 (1-1 in actual main game) and (4-3 in penalty shoot out)
The fanatic team supporters came in full force of more  than 100K with ego hoping to see how the Harimau Malaya fall tonight but at the end of game they leave the stadium disappointed, crying.
Surprising too, they can disperse the stadium so fast.
I remembered watching the live telecast break not more than 10 minutes, just before it came back for the medals giving ceremony, the whole stadium already empty. Normally it will take quite some time for such a huge crowd to leave a stadium.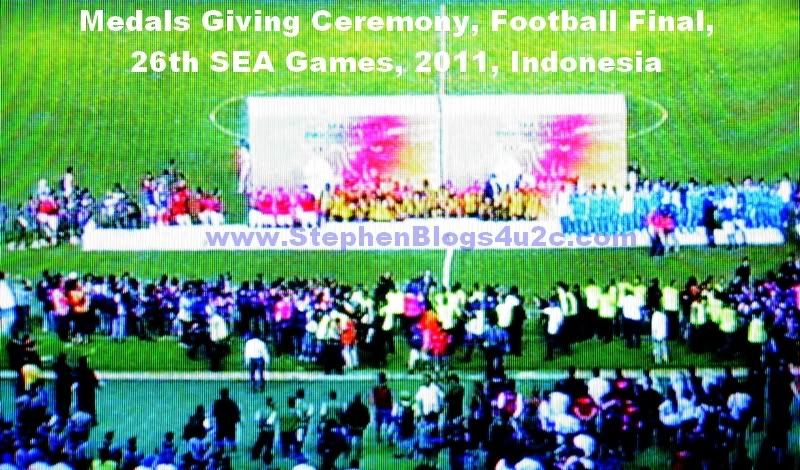 This gold medal is precious to Malaysia as it is the number 59th gold medals won by Malaysian Team at the 26th SEA Games. "59" in Cantonese also mean "Not Enough" So hopefully the Malaysian Team will add more golds just before the closing of the games.
CONGRATULATION HARIMAU MALAYA, MALAYSIA BOLEH !
Congratulation too to other athletes who have won gold, silver and bronze medals in pursuit of their dreams.