eBooks That May Interest You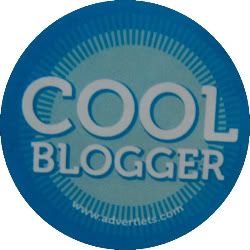 As I walked in the lounge, I did not see many people there. Mostly are the club's staff and a few others (Organiser and his friends) It seem that I am one of the early birds. To make sure that the Malaysian Bloggers Evening party really in this place I asked the staffs about it and they confirmed that this is the place. I asked if I need to register or something and one guy asked me to check with the organiser.
This is when I came to know Josh Lim (Tonight event organiser. Founder of  Avertlets.com ) and his friend, Rebecca. Rebecca asked my name and then gave me a range of stickers to choose from. I didn't know which one seem to suit m
e as a blogger.
It have something like Hot Blogger, Cool Blogger, Lousy Blogger, Emo Blogger, Green Blogger etc  Well… finally I settle with Cool Blogger sticker. Does my blogs cool or not?  If cool then I made the right choice. He! He!
I chatted with Rebecca for a while then only I knew it was Josh's birthday party tonight. As I hanging around,  I began to see more people coming in and I get to know some of the guys like Thomas, Mak, Koh, Raja Hafify and others.  We ordered some drinks and we started chatting & exchanging name cards. For those who did not bring their name card, I asked them to write down their blogs site on my notebook so that when I am free, I am able to check it out later.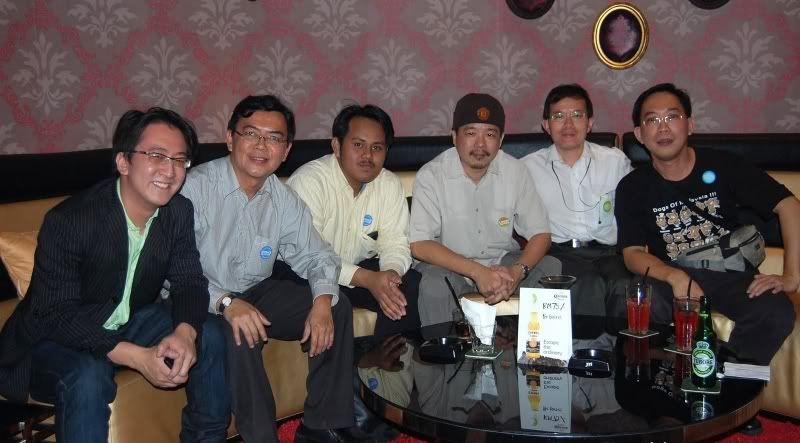 Left To Right: Josh Lim (Birthday boy) Thomas, Raja Hafify, unknown (sorry
forget the name), Koh, myself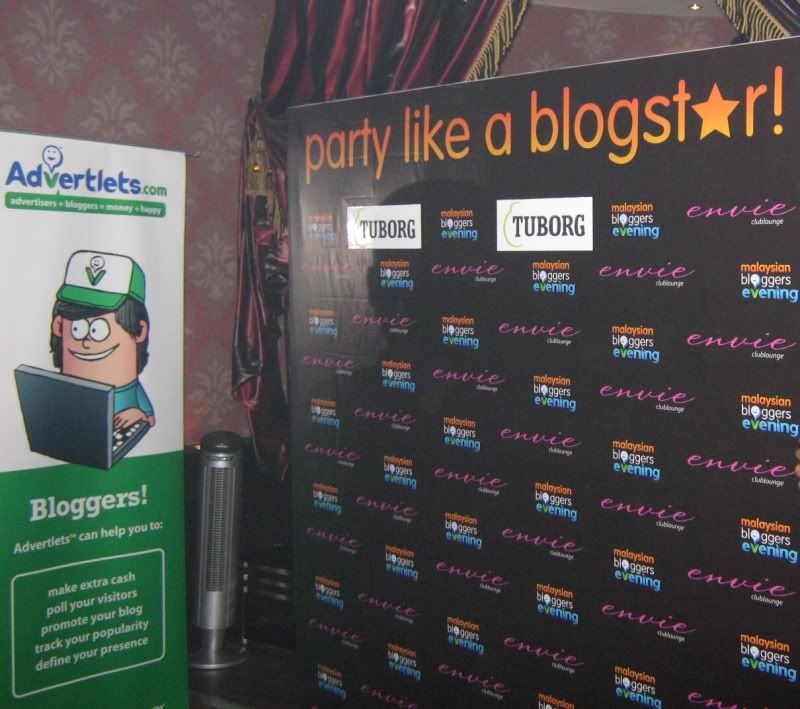 While chatting, we began to see more sexy leng lui walked in. Thomas took out his camera and began to walk around snapping pictures while Koh walking around chatting up with those ladies. As the free flow of food and drinks just before 10:00 PM, I just sat there chatting with other while enjoying the Tuborg beer and food slowly then later I decided to join Thomas snapping up pictures.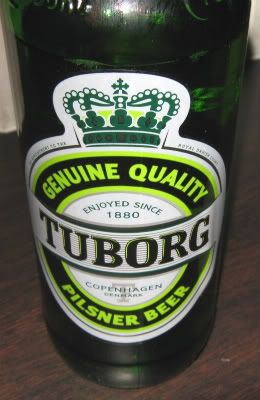 During the free flow of beer, cocktails and soft drinks from 8-10PM and finger foods I just  have a Tuborg beer and ate whatever brought by the waitress.
Emcees for the night: Qi & Julie Woon from 8TV's Blogger Boy.
Hot sexy bloggers Renee Tay & Amanda Choe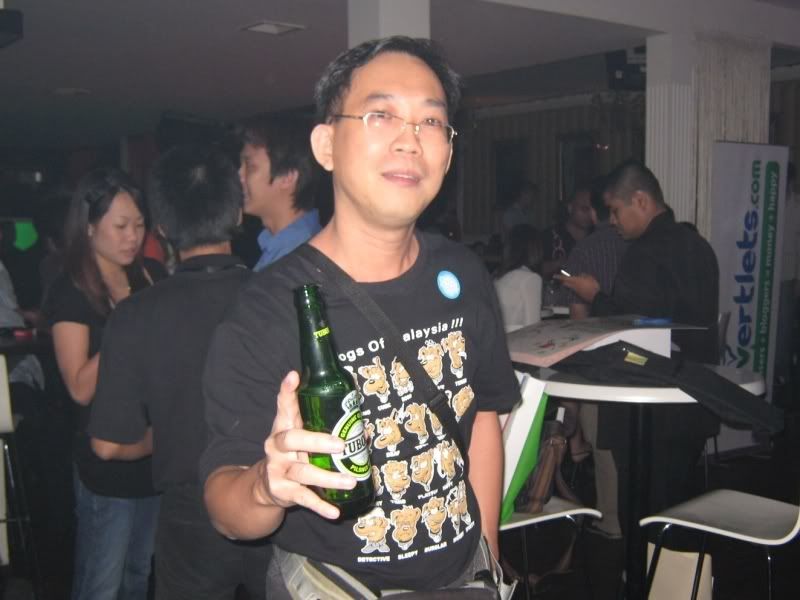 Below are the photos I managed to take with some sexy bloggers. Among them are May, Amanda Choe, Jaqueline Mak, & Renee Tay
It just a coincidence that Amanda Choe have chosen the same sticker as mine. Here is the result when two "Cool Bloggers" get together.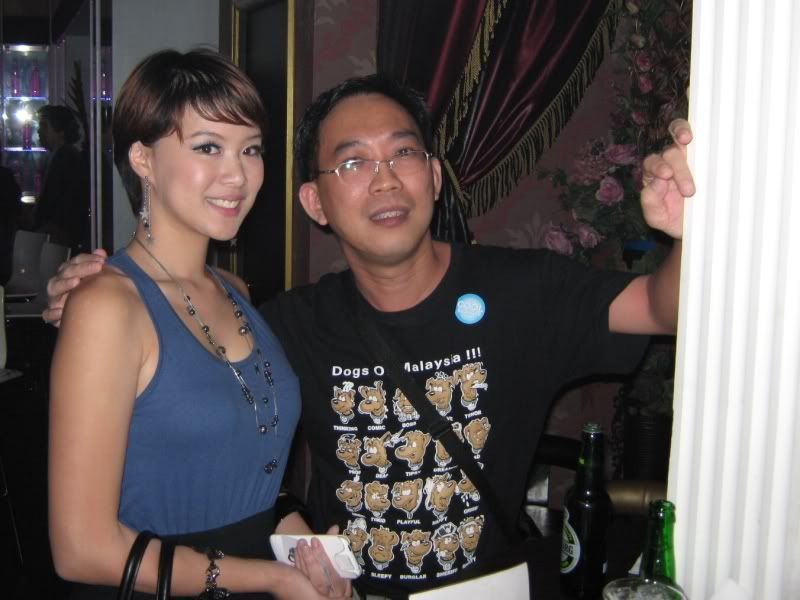 With sexy pretty blogger by name of May (or Mei?)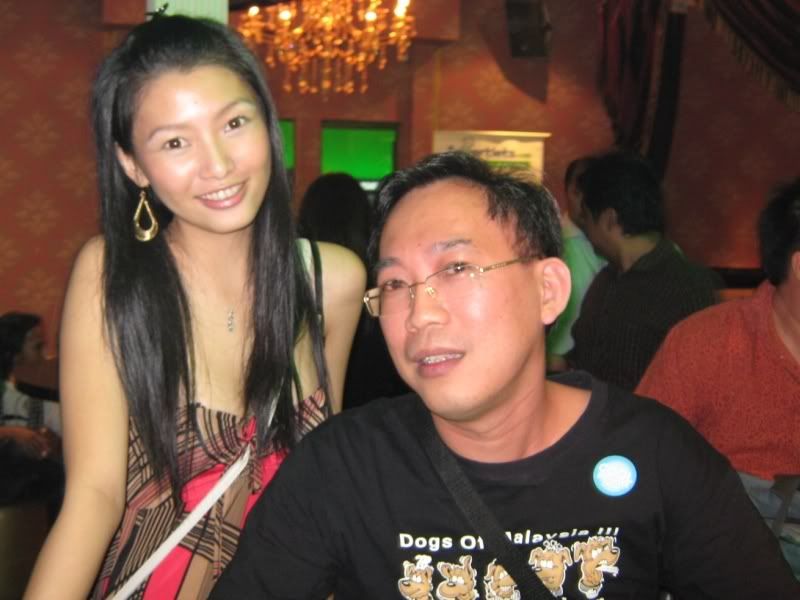 With hot sexy blogger Renee Tay
Everyone Have An Enjoyable & Fun Evening!
Birthday Boy Josh Lim (Middle) & The Hot Sexy Angels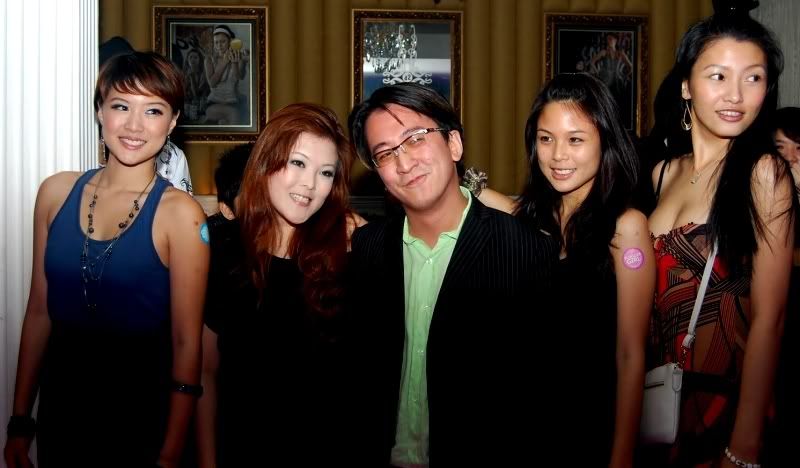 Left To Right: Bloggers Amanda Choe, Renee Tay, Josh Lim, Marcia Tan & May
After 10:00PM most of the bloggers have left the place. Thomas, Koh & myself still hanging around. Thomas still moving around with his camera. I can see that he really like to take photos and I believed  in his camera full of leng lui photos where I may have missed. Koh still himself… still chat up with any leng lui he able to catch his attention. Thomas told me that he is quite good at this
While I was standing there talking with a guy name David, I have noticed that Koh sat next to a lady and talking.
Not long before, David and his friend left. Then I also noticed that Amanda & Renee began to leave with some other girls. I waved "Goodbye" to her when she walked pass me. She waved back  when seeing me waved to her and she walked out of the lounge. I then noticed that Thomas took Koh's picture with the lady. Just don't want to miss out, I joined in too! I gave her my business card and asked Thomas to take this picture (below) for me. I chatted with her for a while and I came to know her name is Jacqueline. She looked very familiar to me as I remembered I have seen her photo somewhere at facebook. Tina Fong's friend? I thought  for a while. Maybe…. as I used to check Tina's profile once a while.
Anyhow, I asked her if she have contact number but she said she don't have and I asked if she have a blog. Silly me, sure she have as tonight is a bloggers night what!  I asked her to write it down in my notebook. After a while she also asked permission to leave.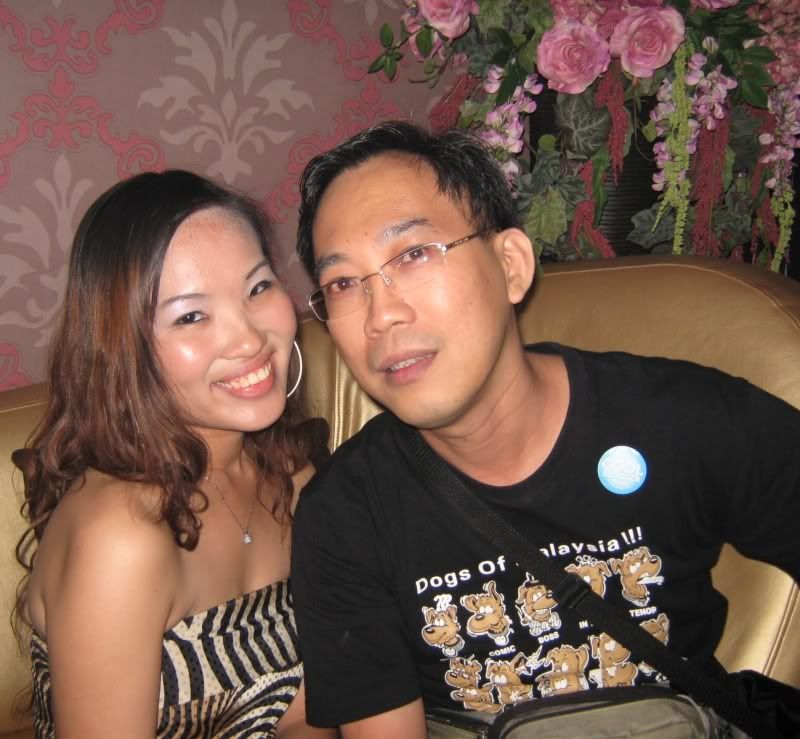 With hot blogger Jacqueline Mak

I left around 11:40PM. After 2 bottle of Tuborg beers I dizzily walked out of the lounge. On the way to the open car park, I noticed that the Menara Kuala Lumpur (Menara KL) lights was quite attractive. I decided to take some shoots of it. The shot on the left is without flash and the on on the right is using camera flash.
When I reached Wangsa Maju, I am having some supper at the mamak restaurant and reading some newspaper but the dizziness made me want to sleep. I quickly finished the meal and heading home and went to sleep straight away.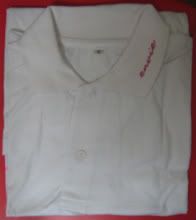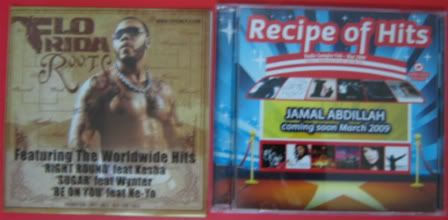 These are the items I have taken home from the party. A white T-Shirt with the word "Envie" sewed to the colar and some CDs.