eBooks That May Interest You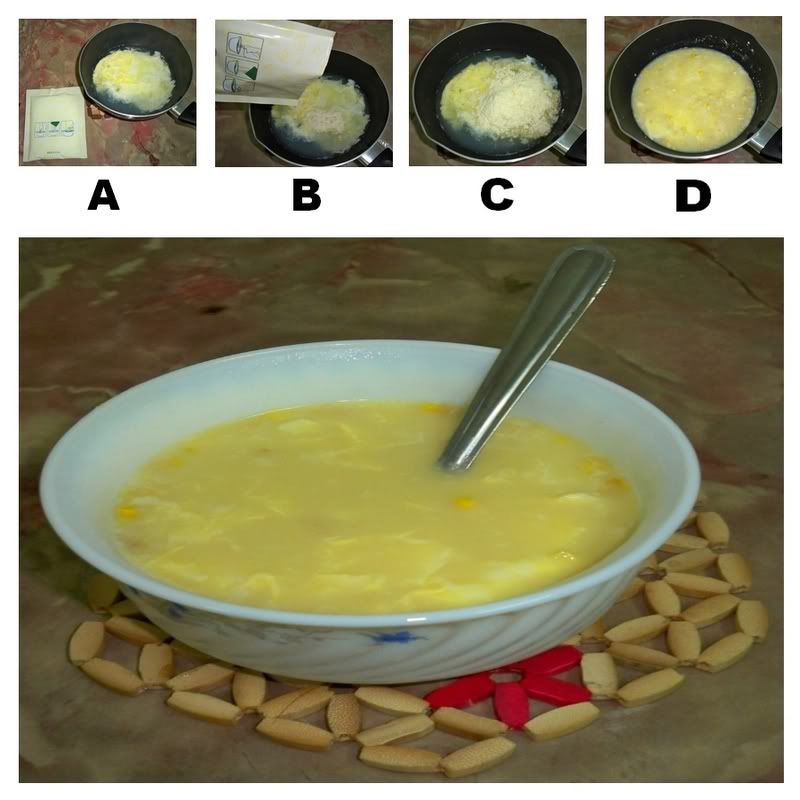 My supper for tonight – Egg Corn Savoury Soup. Preparation steps:
Boil hot water, beat the egg and pour it in then stir (Picture A)
Add in the corn powder (Picture B & C) and stir (Picture D)
The corn soup powder is not available in any hypermarket. It is only available from certain shops through out Malaysia. It is a nutritious meal replacement for up to two  meals a day. A healthy alternative that contains just 180 kcal for energy need.