eBooks That May Interest You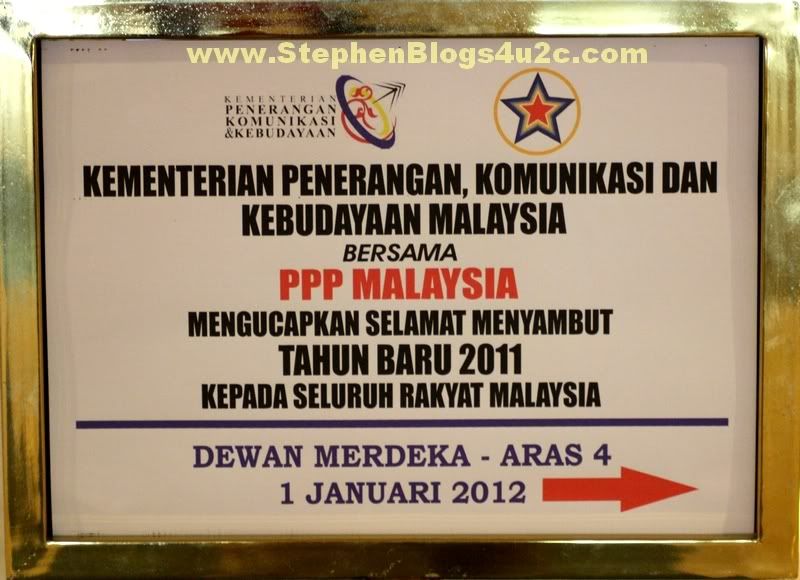 They called themselves "Kementerian Penerangan, Komunnikasi Dan Kebudayaan Malaysia" a government body to inform the rakyat of right and correct information,  but how come "Mengucapkan Selamat Menyambut Tahun Baru 2011" It seem the Kementerian still dreaming in 2011. Ha! Ha! What a shame because they always tell on news or media that "Every piece of information that to be disseminated must correct !"
You might want to argue that this notice was not the fault of the Kementerian. It is the fault of the staff of PWTC. Ya.. this might be true….. but don't tell me that non of the Kementerian staff ever notice it? If I can, why can't they?
Not a big deal anyway, I pointed this out because they belong to "Barisan Nasional" (BN) but they are "forgiven" because they have an open house today at PWTC, Dewan Merdeka. HAPPY NEW YEAR, EVERYBODY !
Aha! Finally in Dewan Merdeka, on the large billboard, they manage to disseminate the right information. Even if it is wrong, I guessed no one will bother as everybody busy eating for FREE!