eBooks That May Interest You

After lunch at Peter Lee's (李防之) new bungalow home, I walked alone back the place I have parked my car. It took me about 10 to 15 minutes. While I was walking along all the bungalow home lived in by the rich people, many buses that carry the IBOs from China passed me by and so do those local IBOs driving their own car. None of them stop to offer me whether I want to take a ride.
Of course I don't blame those bus drivers as they are not suppose to pick me up at the first place nor do the local IBOs as some of them have full occupants in their car. Those who have a seat or two might not know me so they have reason not to offer me a lift anyway. Beside that, I never ask them if I can take a ride in their car.
The Following Picture Was Taken By Canon EOS 1000D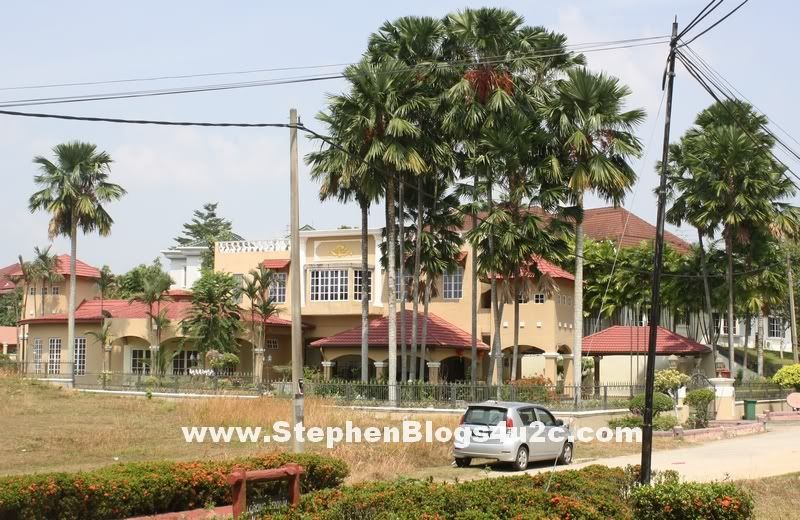 Walking alone along the bungalow homes also have it own advantages.
I can do some simple exercise on the legs.
Since I am 1st time at Country Heights bungalow land, if I don't walk, how do I left some footprints here?
I can enjoy viewing all those bungalow homes along the main road. A wonderful feeling having such a peaceful environment.
It made my mind started to think, "Why these people are so successful that they can be millionaire and able to afford owning a bungalow home that worth a million and above?" It all started in the brain because these people have dreamed before that they can be the one. So should I started to dream now? I guess so, as it is feeling so GOOD if can have a bungalow home here. Maybe one day I can own a home here?