eBooks That May Interest You

I have been looking around for Chap Goh Mei function online and from newspaper but could not find any until 8:15PM TV1 Chinese News announced the location. It is at Bandar Tun Razak, the newscaster announced that the oranges will be threw in the pond by single girls for single guys to pick up at 9:00PM! Quickly I took bath, got ready and drove to Bandar Tun Razak (but I don't even know the function's place)
When I reached Bandar Tun Razak it is already 9:05PM, the function should have started but I still looking for the place. I stop by a petrol station and asked if any recreation park around this area and he told me it is somewhere around. I took a few turn here and there and finally found that place. It is indeed Taman Tasik Permaisuri.  I reached there around 9:20PM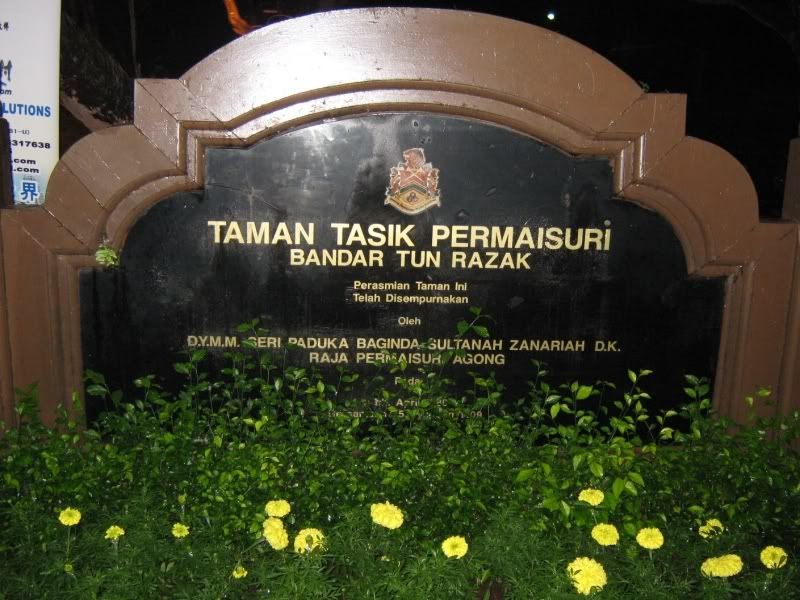 I walked around and have snapped some pictures but blocked by rela members, so I only able to stand from far to watch. Those who come early are allowed to enter and participated in throwing the oranges and picking it up by guys. While the ladies will be given some banana by those participated guys. Those DJs on stage are from 988fm.
YB Tan Kok Wai (DAP MP) given some speech.
As soon the oranges being thrown to the pond, most guys have rushed into the pond to pick it up like never seen oranges before! What a mad rush
The oranges that are threw into the pond contain name and contact number of those single ladies. Don't know the contact number is real one or those ladies wrote a false one. If a false number, it will defeat the purpose of this tradition function. I have wondered for a while, why came here to throw the oranges by written false number? Just wasted the time and wasted the oranges. Wasn't your purpose to be here is to get to know more single men?
As I busy taken pictures, standing beside me is a cute lady. She have threw an orange to the pond but not purposely hit a guy's head near the pond site and she hide behind her friends back to avoid detection and started giggling laughing. She keep asking her friends, "Is he hurt? Is he hurt?" I also want to laugh seeing her reaction. Well, since she threw orange to the pond I assume that she is hoping some guys that have picked it up to call her.
Since I don't any banana on my hand, I decided to gave her my name card and have a brief chat with her a while. I asked her if she came to this kind of function the first time. She said yes. I asked her name and she told me "Ivy" and I asked her profession. She said she is a teacher. I asked secondary or primary. She said primary. Chinese primary. Then she decided to throw some oranges but I stopped her as the Rela moved closer. I guess those Rela members have seen people threw the oranges from the slope and try to stop them as it can cause injury to people near the pool side.
She then asked her friends to go to the other side of the pools. Just before she moved away, I asked her for phone number and she wrote a number on my notebook. That moment I began to think if the number is valid or not.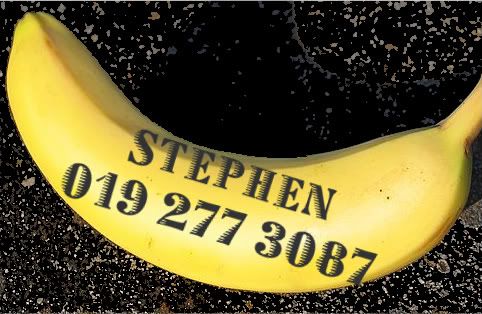 For those ladies who have been here and did not get a banana from guy and went home disappointed can grab one here. Ha! Ha!